Diagnosing True Emergencies
Not sure whether your illness or injury warrants a trip to the emergency room? Here's how to tell.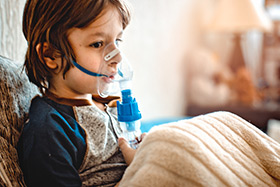 Your baby has a high fever, your son's ankle hurts to walk on, or your husband is having chest pain. Where should you go for treatment? Many people run to the nearest emergency room for health concerns that aren't true emergencies. Other people wait to see a doctor at an urgent care center when the situation is truly life threatening. You don't want to pay the high costs of emergency room care, but you also want to get the help you need. How do you know where to go?
Sometimes it's hard to think clearly when dealing with an illness or injury. For this reason, it's helpful to know ahead of time where to go for treatment.
Urgent Care Centers
You don't have time to wait for an appointment at your family doctor and they're closed at night and on weekends, so where can you go for medical care? An increasing number of urgent care centers offer care seven days a week. While typically not open 24 hours, they're usually open all day and into the late evening. Unlike your primary care doctor, there's no appointment necessary with urgent care centers. Go when necessary and wait until you can be seen.
Most urgent care centers are equipped to offer similar services to that of a doctor's office or emergency room, but they don't keep medical records and can't provide care for life-threatening situations. Many centers offer x-rays, lab testing, and some can cast a broken bone. The wait time at an urgent care center is usually much shorter than an emergency room. In most cases you can be seen by the doctor, prescribed treatment, and on your way home within an hour. Insurance should cover most of their procedures and the average cost per patient is roughly $150, roughly seven times cheaper than emergency room fees. For these reasons, it's much better to visit an urgent care if your health concern isn't a true emergency.
Common health conditions treated at urgent care centers include things like fever, sore throat, vomiting, ear pain, animal bites, minor burns, rashes, infections, cuts, and simple fractures.
Emergency Rooms
You may wonder why emergency rooms are so crowded and have such long wait times. This is because ERs are required by law to provide medical care to everyone, despite their ability to pay. For this reason, many people go to the emergency room for treatment of non-life-threatening health problems. Patients are treated not in the order in which they arrived, but based on how serious their condition is. Less severe cases end up waiting for hours until there is a lull in which they can see a doctor sees them.
Also, the average cost of a trip to the ER will run you $1,400, depending on the nature of your health insurance. You'll be charged for a doctor's visit and the ER comes with high co-pays and multiple different charges of hospital fees and lab testing.
Not sure what constitutes a true emergency? Severe wounds, amputations, signs of a heart attack such as chest pain and trouble breathing, symptoms of a stroke like numbness in the arms or sudden confusion, severe burns, poisoning, spinal injuries, seizures, vision loss, electrical shock, vomiting or coughing up blood, severe bleeding, drug overdoses, or suicidal feelings should all be cause for emergency care.